Greetings Everyone,


Welcome To The Latest Issue Of Relationships Matter!

Great Relationships Make the World Go 'Round
We are publishing our eZine weekly now, due to COVID-19, to give our subscribers something to read during these difficult times. I hope you will find these articles inspiring and helpful.
Please send me a note or give me a call if you'd like to request info on something in particular.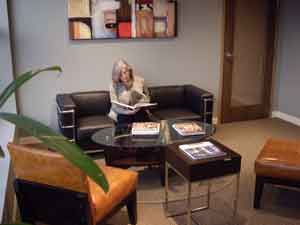 Practice Update
I'm not working from the office at this time, and I'm doing all my sessions via telehealth. Everyone seems to be happy being able to talk from home while lounging on the sofa in their sweats. Let me know if you need to talk. I hope you're all staying safe and taking good care of yourselves.
My thoughts on COVID-19:
This is a good time to be thankful for what we have, to enjoy our relationships more and to look within.
How to Kick Anxiety in the Butt
These are anxious times. A friend of mine said yesterday that everyone he knew was anxious right now. The world is so uncertain.
Here is one of my top tips for defeating high anxiety.
If you suffer from generalized anxiety or you tend to worry and fret, try this simple but powerful trick. It's actually a sound mental health and spiritual device.
Count your blessings, instead of your problems or worries. If you catch yourself worrying about the future, immediately switch your train of thought. Think about all the many things you have to be thankful for,and your brain will flood you with happy feelings and healthy hormones, and things will start looking up!
As the song goes, "Count your many blessings, name them one by one, and it will surprise you what the Lord has done."
No matter what your beliefs may be, it always makes sense to focus on the positives. It's finding the good in what you have that creates opportunities for happiness, not dwelling on what you don't have.
Take 5 for Stress
Lots of clients have been asking how they can manage anxiety and stress better because, let's face it, these are STRESSFUL times.

So our feature article this month is one I wrote offering stress reduction and relaxation tips. The most powerful technique which I personally use is meditation. Meditation can be a stress reduction tool, a healing system and an advanced spiritual technique. It can be many things, but one thing is perfectly clear. The benefits are always GREATER than we can imagine. I'll mention that, too. Happy reading! Click the article, Take 5, below. Take 5 for stress
---
Announcements:
Please note: Due to COVID-19, our office will be closed for the foreseeable future. I will be doing all sessions via telephone or video conferencing.

I do plan to continue publishing my newsletter on a weekly basis to offer a little helpful information. I hope to write about many important subjects that will keep your interest and meet your needs. I hope and pray all of you will stay safe during the COVID-19 crisis.

Please stay in touch and let me know how you're getting along.
NDEs: Food for Thought
An aspect of NDEs which intrigues me is the way someone who has seen the light comes back to life on earth for a second chance. The average NDEr is less interested in religiosity and more interested in universal spirituality, less materialistic and more inwardly oriented, and they are less judgemental, more forgiving and more loving. Hmm. What's the hidden message here?

Food for thought!
Our NDE Questionnaire
NDEs are scientifically studied and validated phenomena that are universal, consistent and reliable in nature. They offer amazing insights into the nature of life and death, and provide a window of understanding that peers into the world beyond.

The Hamon Near Death Experience Questionnaire is now available on our website. If you've ever had a Near Death Experience (NDE), we hope you'll fill it out to help us with our research on amazing NDEs.

If you know someone who has had an NDE, please tell them about us and suggest that they complete our survey. We can use the information we gain from NDEs to make the world a better place.

NDEs offer us tremendous wisdom on how to live a truly happy and fulfilling life, full of meaning and purpose.

Have you been to the other side? Please fill out our NDE questionnaire. Just click on the image below.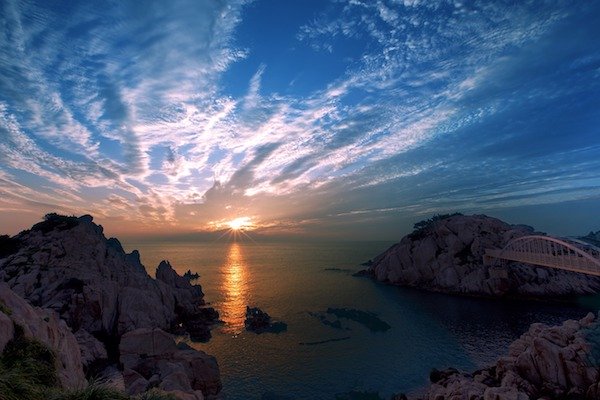 Besides, stress, this month's issue of Happy Relationships Matter! focuses on meditation, and how you can use it for many benefits. Check out the link below.
The Benefits of Meditation
10 Minute Meditation You can always take a ten-minute meditation and stretch it into a longer meditation. The important thing is to just get started.

Meditation helps with many things, and studies show the brains of meditators are different in so many good ways. Why not learn, if you haven't started already?
My Personal Meditation Technique
If you haven't read the article on how I meditate, My Meditation Plan, please check it out. The link will take you to the article, where I share my secrets on how to meditate (or float in the bliss). My Meditation Plan
---
The Hamon Group on Social Media
We are getting back on Social media, although I am not a big fan. You can find our business page at Facebook and Instagram. Just look up The Hamon Group, LLC. And we're focusing on writing posts of interest and value. We plan to give you more self-help information in the coming months and years. Please take a look.

Please consider Liking our page or making a nice comment. We appreciate it! :-))

Free Content

In the past few years, I have written hundreds of articles on all kinds of relationship issues, mental health and self-improvement topics, such as depression and anxiety, loneliness, leadership and management, happiness, relationships, Near Death Experiences, meditation, hypnosis, parenting strong resilient kids, and interpreting your dreams, etc. Please check them out, and if there's something you can't find, let me know.

Original e-books

You'll find my original eBooks on the website, too, which go into some detail and offer clinical insights and pointers that can help you navigate life's shark-infested water -- insights you won't find in many places.

Go to: www.happy-relationships.com and look them up:

1. "Relationship Gold"

2. "The Ultimate Relationship Solution"

3. "The Secret to Happiness" or what I like to refer to as the Happiness Prescription, my newest eBook

If you'd like more information on my articles, eBooks or Relaxation/Stress Management tapes, please go to my website at www.happy-relationships.com.

Thanks for reading The Hamon Group, LLC newsletter everyone, and have a great day. I'll see you again soon.

Richard E. Hamon, LMFT, Licensed Therapist & Certified Coach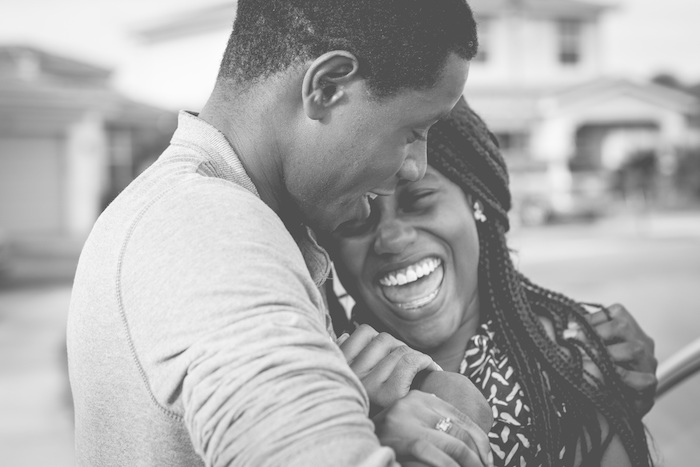 Relationships Give Us Joy & Are Worth Fighting For
Our goal is to give you more options for enhancing your relationships and getting the help you need in the most effective way possible. We are listening to our clients' wishes and developing new ways of meeting your needs. Stay tuned to find out about our new services and products. Let us know what you want us to write about in the future.

Thank you for subscribing to Happy Relationships Matter!.

Please feel free to check out past issues of our eZine. Back Issues for Happy Relationships Matter

---
---
---
---