Richard Hamon a Lexington, Kentucky Therapist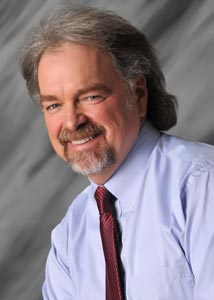 Richard Hamon is seasoned mental health specialist who has had a successful career as a professional helper. As a Licensed Marriage and Family Therapist, a Certified Clinical Mental Health Counselor and a National Certified Counselor, he has served individuals, couples and families in a career that has spanned over three decades. As a Certified Holistic Coach, Richard has helped many individuals achieve their goals and lead more successful lives. 
Richard has a wealth of experience as an Outpatient Therapist at various mental health clinics, where he has done individual therapy, group, family and couple therapy. In addition, Richard is an experienced Clinical Supervisor. 
Specialties include relationships, abuse, hypnotherapy, child and adult issues, anxiety and depression, ADHD and spirituality.
Richard received a master's degree from Marshall University and a bachelor's from the State University of New York at Geneseo. In addition, he has completed post-graduate courses at the University of Kentucky, Eastern Kentucky University and West Virginia University.
In 2011, Governor Beshear appointed Richard to serve on the Marriage and Family Board of Directors, an executive board in charge of overseeing the delivery of therapy services and protecting the public in the Commonwealth. Richard served on the Continuing Education committee, and worked with his colleagues to ensure that therapists met the standards set by the legislature. 
Richard Hamon has over 36 years of experience in the mental health field, serving in the non-profit and private sectors as a therapist, clinical supervisor and manager. As a member of the community mental health team, he has worked alongside the Kentucky Department of Mental Health to improve and develop services for children. And Richard has always been involved in training professionals, presenting numerous workshops and seminars on a wide variety of topics.
Richard has been in private practice in Lexington, Kentucky for several years, working with individuals and couples, and young people to help them achieve greater happiness and well-being. In addition, he runs an online business helping people around the world through his innovative products and services. Richard's mission is to change the world, one healthy relationship at a time, and to help others make a difference, which will make the world a better place for everyone.

Richard Hamon is a member of: the American Association of Marriage and Family Therapy, the Kentucky Marriage and Family Therapy Association, and the American Counseling Association.

Biography
After stints in restaurant management, manufacturing and sales, I found my life's calling in the mental health business. I began doing therapy in 1978 in the state of West Virginia as a graduate student, obtaining my first full-time position as a therapist in 1980. Working for a family service agency gave me an incredible opportunity to practice my new profession with troubled youth and their families. I quickly worked my way up to become a Treatment Team Coordinator, and later a Clinical Supervisor and Manager of the agency. I did individual, family and group therapy in rural and urban settings, and in clients' homes, and helped previously institutionalized foster children thrive in their new homes and communities. And I was in private practice in West Virginia, as a Licensed Professional Counselor.
In 1987, I moved to the Bluegrass area of Kentucky, where I still reside. I worked for the Bluegrass Board Of Mental Health, Inc. for 20 years, where I held numerous positions, such as Outpatient Therapist, Clinical Supervisor, Program Director and Director of Regional Children's Services. I helped envision and develop the Bluegrass Impact program, design and manage after school treatment programs, and spearhead innovative interventions for mentally ill adults.
I never tire of my job as a professional helper because it is truly a calling, and I am always gaining new knowledge and skill, which makes it one of the most exciting careers in the world. I treasure my clients, and I have said, on many occasions, that they are my greatest teachers.
Workshop Presentation Topics
Throughout my career I have taught numerous workshops and trained many therapists. I have been a speaker at conferences and seminars. And I have supervised men and women working to gain licensure as family therapists. In addition, I have consulted and coached various organizations, helping them to improve their management systems and create healthier work environments.
Non-Violent Crisis Intervention
Family and Child Assessment
Family Therapy
In-Home Family Therapy
Interventions with Emotionally Disturbed Children
Suicide Prevention
Stress Management
Consensus Decision Making
Treatment of Child Sexual Abuse
Supervisory Skills For Mental Health Professionals
Cutting-Edge Leadership Practices
Lifestyle Balancing
Team Building
Best Practices in Therapy
Working with Parents on the Treatment Team
Hypnotherapy as a Treatment Adjunct
Extreme Self-Care/Avoiding Burn-Out
Critical Incident Debriefing
Parenting with Love and Logic
Marital Therapy: Rediscovering Love
Back Door Approaches to Therapy with Adolescents
Meditation with Children
Expressive Therapy for Traumatized Children
Whether you're interested in therapy, coaching, clinical supervision or training, feel free to send me a message or give me a call.
The Hamon Group, LLC
Hamburg Business Center
2716 Old Rosebud Road
Suite 230
Lexington, KY 40509-8003
Telephone: 859-749-3440 or 859-264-1175
Fax: 859-963-9055
I'll be happy to answer your questions. My goal is to make our work together extremely beneficial and rewarding.

Therapy

---
Go to Home Page from Richard Hamon – About Me