Couples Workshop: Make Love Last
Our couples workshop, Making Love Last, will help you to solve your relationship problems and move from frustration to satisfaction in a short time. You'll learn positive, clinically proven techniques and skills for building a great marriage or intimate relationship. Learn how to affair-proof your relationship. Design the relationship you've always wanted.

Fun and fast-paced, you'll discover how to resolve long-standing problems and how to get over arguments and tiffs quickly, before they turn into resentments or bigger battles. You won't find another couples workshop quite like ours, which is based on over forty years of experience, innovation and practicality.  Inquire about the next Couples Workshop or sign up now -- get the results you want and save your relationship . . .  before it's to late.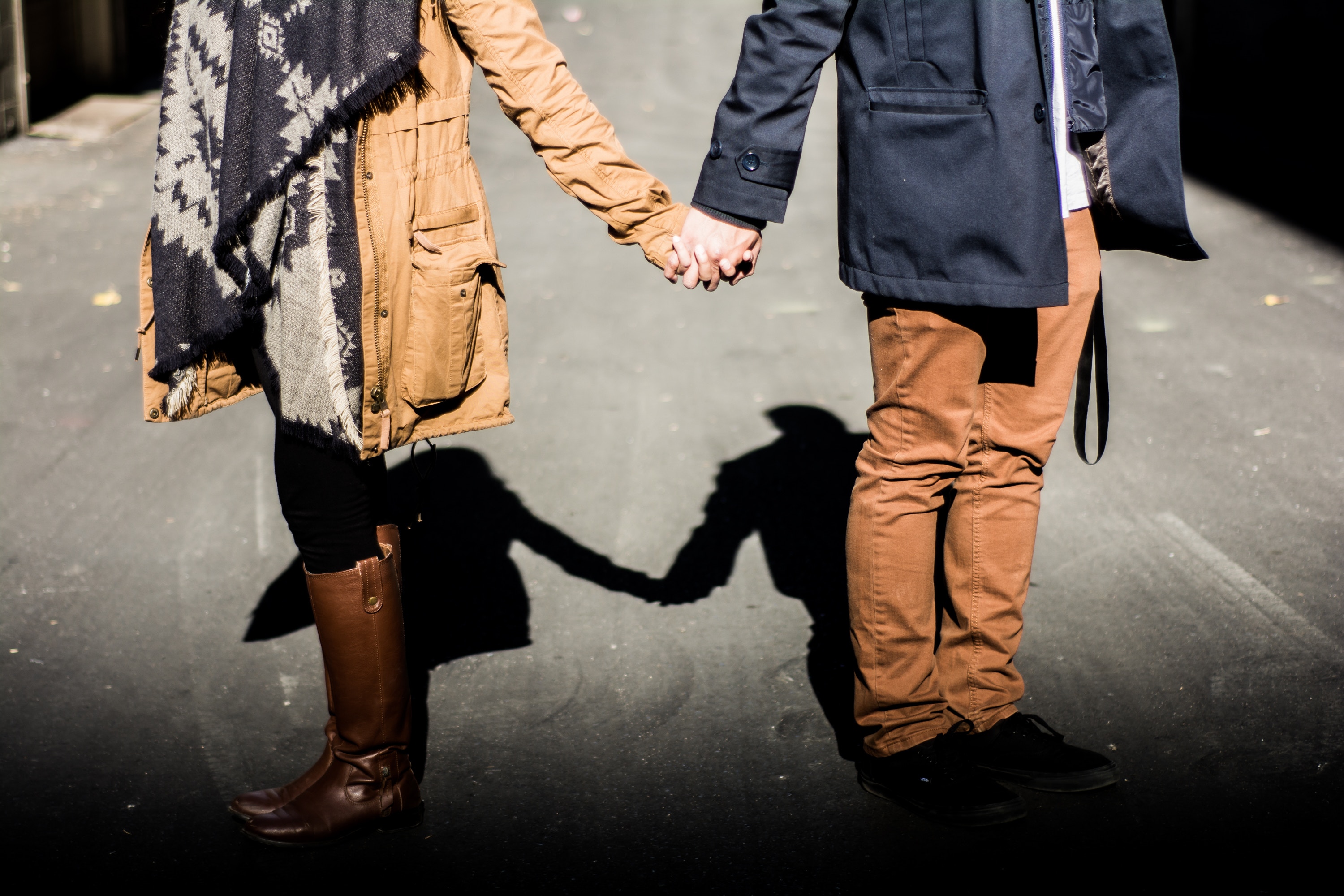 Our Couples Workshop will Help You to Make Your Love Last
What separates successful couples from those who do not make it? Research clearly shows couples who make their love last have specific relationship skills that help them to avoid unnecessary problems and they possess the know how to handle their problems effectively. You'll learn the key skills and strategies to making love last, and you'll have fun doing it. That's our promise to you.

Who Should Attend the Couples Workshop 
You want to improve or enrich their relationship
You want to save your relationship or marriage
You want to learn powerful and effective relationship skills
You want to make relationships more fun and less work
You want to know how to start a new relationship effectively 
You want to protect your valuable relationship from threat or harm 
The Make Love Last Couples Workshop

Here at the Hamon Group, LLC we treasure our opportunity to help individuals and couples with their all-important relationships. Relationships are life's greatest riches, and good relationships give us all the greatest chance to attain genuine happiness. Because we believe in relationships and helping people with their relationships is important to us, we have put together a one-of-a-kind, solution-focused Couples Workshop that is positive, therapeutic and inspiring. It will give participants a wonderful opportunity to learn the most important and essential relationship skills.

Our presenter is a master therapist with over 40 years of experience helping couples, families and individuals to improve and enjoy their relationships more. He puts all of his experience to work showing couples how to learn the essential relationship strategies and skills as quickly as possible -- cutting edge strategies that will help you to make your love last. The workshop is experiential, so you'll get the opportunity to learn through practice. And you'll be able to ask all the questions you like. 

Why A Couples Workshop Can Make A Big Difference

Marital therapy can be time consuming, laborious and expensive, often resulting in a big drop-out rate, discouragement and continued frustration. We developed our Couples Workshop to be a powerful, effective supplement to traditional therapy or, in some cases, an alternative.  Whether you're in therapy or not, new and established couples will find it helpful.

Benefits of
The Make Love Last Couples Workshop

Solve problems easily and quickly
Learn to identify your mistakes before they upset the apple cart
Erase resentments and get rid of old baggage

Tap into your strengths and assets
Build on your hidden resourcefulness

Learn to recognize skill and resiliency you don't realize you have

Discover the secrets to resolving conflict without really trying
Uncover a clear pathway to improve communication
Develop new relationship habits like recovering from blowups more quickly

Spend more time having fun and less time fighting

Learn how to reduce pain and suffering while increasing happiness and joy



Locations for The Making Love Last Couples Workshop

The next Couples Workshop will be held at our Hamburg office at 2716 Old Rosebud Road, Suite 230, Lexington, KY 40509. Lexington is just a few hours' drive from Louisville, Cincinnati, Columbus, Dayton, Huntington, Charleston, Knoxville, Nashville, Indianapolis, and other nearby cities. Nearby hotels and restaurants make it easy to come to Lexington for the weekend, complete your training on Saturday and drive home before the start of the work-week. Our office is conveniently located near excellent hotels, shopping, entertainment options and many area attractions. Surrounded by rolling horse farms and some of the most scenic landscapes anywhere, our office is centrally situated in a pleasant and interesting area.

The Couples Workshop Agenda: What You Can Expect
In the morning, we will take a look at common relationship problems and issues facing today's relationships, what constitutes a strong relationship partner and the relationship research that every couple should know about.
We'll start at 9 AM, break for lunch (on your own)at noon, resume at 1 PM and finish at 4 PM.
In the afternoon, we'll go over essential relationship skills exhibited by the world's most successful couples and practice habits that will turn an average relationship into an exceptional one. And we'll make time for questions and answers, and specific guidance on a few of the most common problems today's couples face. 

Contact Us for More Information or to Sign Up for a Workshop
Some of the Topics We'll Cover In the Workshop
Communication techniques
Balancing busy schedules
Resolving differences in the relationship and bedroom
Dealing with controlling behaviors 
Lack of commitment, boredom, being stuck in a rut
Problems from past relationships 
Tips for decreasing depression and anxiety 
Applying the Golden Rule to your marriage 
Dealing with addiction
Eradicating the worst relationship mistakes 
Learning the key skills of the world's greatest couples 
And more 
You'll learn how to succeed in your relationships and develop new skills in a safe, blame-free environment, while having fun and making the most of the time we'll have together.