Happiness Breaks 
By taking scheduled and impromptu happiness breaks, you can increase your sense of well being, overcome foul moods and get yourself feeling better when you're having a bad day.
 I'm Richard Hamon, your happiness coach, and I want to share my approach to using happiness breaks with you. You'll enjoy a great day, improve resistance to depression and anxiety, and ignite love and passion in relationships.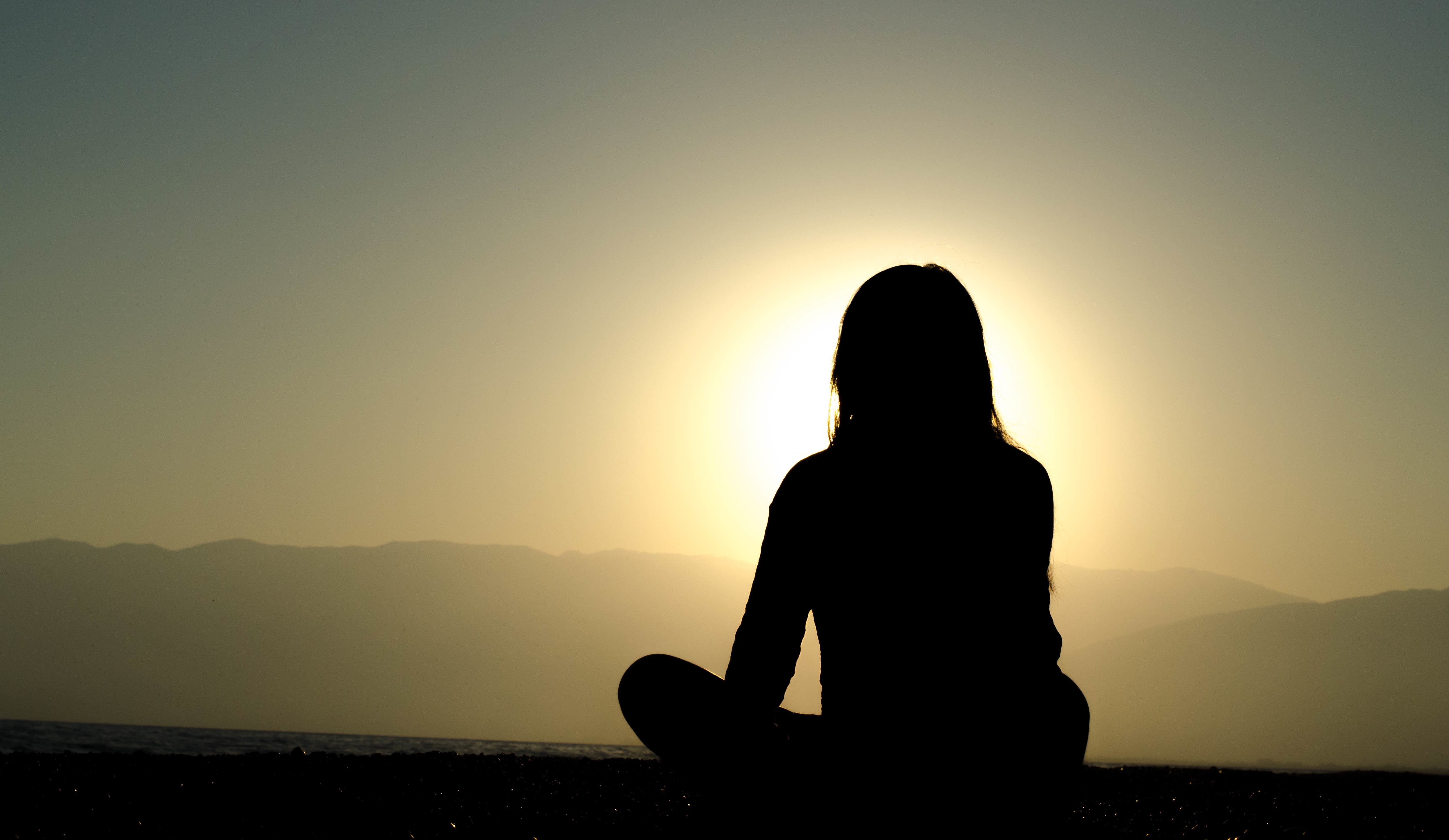 Watching the sun rise or set can be a wonderful happiness break
Let's Define a Happiness Break 
What is a happiness break? It's my term for a coffee break, with or without the coffee – a break you take intentionally to enjoy life more, manage stress and ensure a successful future. It's the art of taking a well-timed break from whatever you're doing to stop and smell the roses, and to create an opportunity for experiencing greater joy.
You can take several happiness breaks in the course of a single day.  Some may be planned and others unplanned. Let's take a look at a few examples of happiness breaks you could use to make your day go better, and to make it a more productive and fulfilling one. 

TOP TEN HAPPINESS BREAKS
1. Stop and take a few deep breaths, exhaling the stale air from your lungs and inhaling fresh, invigorating air. It clears you of brain fog and makes you feel great. 
2. Take a short walk around the office, in the yard or a park (if you're traveling, you could take a few minutes to rest your mind and feast your eyes on flowers, clouds or trees).
3. Make a quick, unexpected phone call to a family member or friend. Reconnect and enjoy!
4. Walk a dog and focus on the good time the dog is having by simply being out-of-doors. Find satisfaction in sharing this time with dog and stretching your legs. Or play with a cat. 
5. Play one of your favorite songs on a cd or your phone, and sing along.
6. Spend ten minutes playing your own musical instrument.
7. Stop in at school and observe your child's class for a few minutes, and be sure to thank the teacher for his/her hard work.
8. Play catch, throw a frisbee or kick a soccer ball.
9. Go for a swing at your favorite park or on front porch. Going down the slide works wonders, even for adults. 
10. Sit still and do nothing for a few minutes, releasing all your stress and staying present in the precious moment, yielding to the quiet stillness.  

A Happiness Break You Can Take Right Now:
Try My 10-Minute Meditation
A free guided meditation to help you to relax and relieve stress
Many of my clients ask me to help them learn how to meditate, so I developed a brief guided meditation to get them started. I call it a 10-minute meditation, although it's actually about 11.5 minutes. You can listen right now. It will help you to relax, shed stress and center yourself. Give it a try!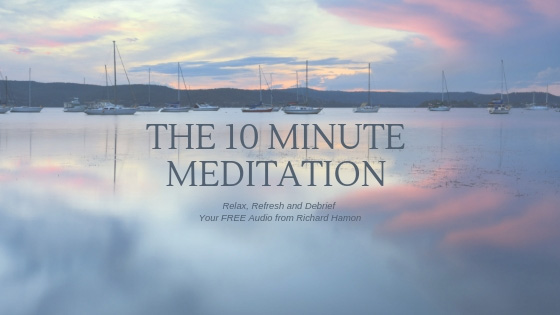 Having a hard day? Try this relaxing audio out. Guaranteed to make you feel better.
A Few Comments on the 10-Minute Meditation
"Richard--Love your 10-Minute meditation! Use it every night before I go to bed!" -- Susan Iocono
"I love your 10-minute meditation. I play it all the time." -- Donna Horni
"Your voice is so soothing...puts me to sleep on nights I can't get to sleep!" David Wells
Thee are many types of happiness breaks. Like reading a picture book or playing a quick game of darts. Anything that gives you joy. Needless to say, you could always take an old fashioned coffee break, as long as you remember to savor that delightful cup of brew, stay positive and make the most of the moment.  Otherwise, it's not a happiness break.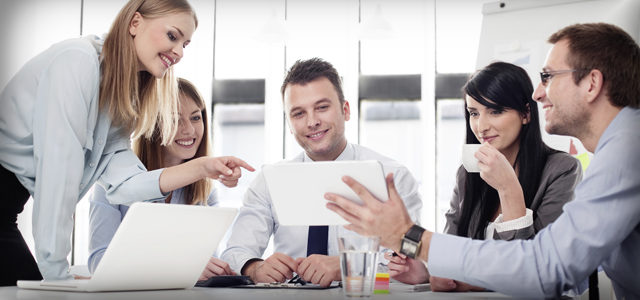 Ingredients for a great happiness break: coffee, colleagues and plenty of smiles
A Happiness Break for Your Relationship?
Happiness breaks can improve your relationships, too. They can provide a vehicle for having more fun, decompressing after an argument and reconnecting. If you started your day off on the wrong foot, fix it by taking a little happiness break to put yourself (and your partner) in a better frame of mind.

Rules for Happiness Breaks
1. Keep the break brief
2. Keep it upbeat and positive
3. Take your time -- no hurrying allowed 
One of my favorite happiness breaks for couples is eating a chocolate bar together. Or each gives the other a two-minute backrub! Or working in the garden together. 

Benefits of Taking Happiness Breaks
Rest and rejuvenate your mind, and clear your thinking
Shed negative thoughts and think more positively
Get in touch with nature and the beauty all around you
Feel more at peace
Feel more energized
Build comaraderie among friends and colleagues
Increase your focus and productivity
Boost creative thinking
Generate new ideas and perspectives
Increase satisfaction with your life
Make problems seem smaller and more solvable 
If you're doing mentally taxing work, taking happiness breaks can be an important way to rest your mind and keep it sharp. If I'm writing a lengthy story or article, I'll take five or ten minutes, here-and-there, to do something different, and to use a different part of my brain. This way, I keep myself from getting tired or over-worked. 
A few of my favorite happiness breaks:
I like to skip stones on the water, play my guitar, ride my bike or take a brisk walk with my dog. While my dog is sniffing the delicious scents he finds, I like to observe nature.  

How to Get the Most from Your Happiness Breaks
1. Keep It Simple, Stupid (KISS) – avoid complicating your breaks
2. Have Fun – if it's too much work, it won't work

3. Plan at least one happiness break that you'll look forward to, building anticipation

4. Follow your heart or gut – unscheduled happiness breaks can be rewarding

5. Be sociable and take some happiness breaks with others (focus on the good and always look for the good in everyone) 

The Takeaway
Yes, everyone takes breaks, but few people take full advantage of the power of a brief happiness break to transform their mood, clear the air or to get unstuck. Designing your day to include frequent, enjoyable breaks can be a great way to perform at your highest level, and to feel happier and more content at the end of a long, stressful day.

Taking happiness breaks will decrease your heavy stress levels and work loads, allowing you to get more work done, making the journey through life more pleasurable and satisfying. It's a great way to take better care of yourself and have more fun!