Relationship Repair Tips

Keep Your Relationship on the Front Burner
In this short Relationship Repair Tips Audio, Master Therapist, Richard Hamon, shows you how to improve any intimate relationship with one simple strategy. You can try it out any time and see a difference right away. Keep your relationship on the front burner of the stove, and remember not to shove on the back burner when you get busy or stressed. Keep in mind...The most common way to ruin a good relationship is to neglect it.

Whether your relationship is in need of immediate repair or you simply want to improve your relationship, this Relationship Repair Tips Audio will nudge you in the right direction. Based on scientific research and countless clinical cases, the relationship re-decision method will give you a powerful and effective way of reducing conflict and enhancing communication. You'll learn how to turn problems into opportunities for growth and greater happiness.

Pull up a chair and give our Relationship Repair Tips Audio a listen. Just click on the audio play button, and you'll be on your way to enjoying a problem-solved relationship.

Like Our Relationship Repair Tips Audio? Get More Tips Here . . .
The Relationship Repair Tips Audio reveals how you can improve any relationship -- even a really good one -- by learning to respond more positively when you are disappointed in your partner or your relationship.
If you'd like to feast your eyes on some of our top relationship tips articles...tips on resolving crises, spicing up your ho-hum relationships , why relationships fail, heating up romance, mending broken relationships, all right here.

Relationship Repair Tips: How can Meditation Improve Your Relationship(s)? 
Meditation can improve brain function, lengthen your anger fuse and decrease your stress. In lots of couples I've worked with stress has been an underlying factor in their marital or romantic problems. But the problems tend to get blamed on everything but stress. 
One of the ways I help couples is to suggest each partner to implement a personal stress management plan. When each takes care of their stress, their relationship improves. A stressed out spouse can make the already existing issues more serious, and adds to the fires of negativity and pessimism, plunging the relationship into a deep spiral of stress. 
Let meditation help you to improve your marriage and most important relationships by helping you to become a stronger, more resilient and positive person.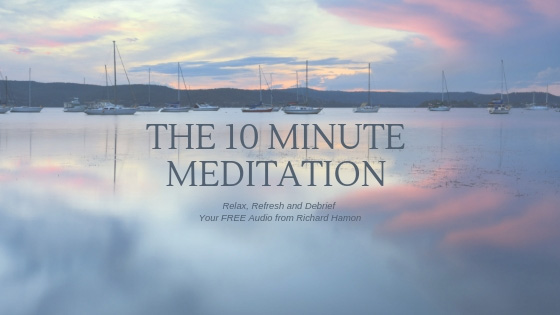 You can use the benefits of meditation to be more relaxed, gentle and loving, which will improve your romantic life
Get More Relationship Repair Tips Delivered to Your 

Inbox