Research on Relationships by a Lexington, Kentucky Therapist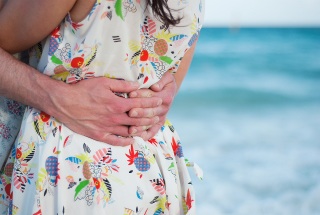 Why am I so excited about the findings of my Research on Relationships? From this rich body of practical research we can find practical and effective ways to improve marriages, family and business relationships, and all kinds of relationships.
Throughout my career, I've had a keen interest in studying what works to improve human relationships and to heal broken ones. For almost four decades, the focus of my clinical practice has been that of helping people to solve their relationship problems and discover a happy life. 
I focus on the relationship skills successful couples use to make their relationships great. What do they do to make their marriages, work relationships and friendships stand the test of time and endure, despite life's problems and ups and downs?
Also, I have studied individuals and organizations who have been particularly successful with their relationships . . . and I've managed to accumulate a wealth of information about counterproductive attitudes and behaviors, as well as productive and beneficial ones.
My experience with businesses, couples, families, adults and children, has enabled me to put together a variety of programs, strategies and initiatives to assist people in making positive changes in their lives, and to enjoy more fulfilling relationships.
Below you'll find an overview of my top 15 simple truths about romantic relationships, and my findings as to what makes a couple's relationship succeed or fail. Many of these 15 truths apply to other kinds of relationships, too. So let's see some of the results of my research on relationships . . .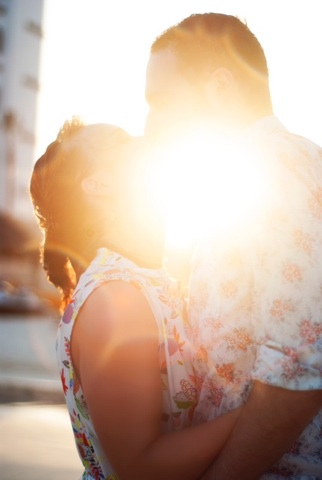 Research on Relationships:
15 Simple Truths
Fifteen Keys to Conducting Great Relationships based on my clinical practice and research on relationships...
Even when faced with problems or dire circumstances, couples who have great relationships look for the good in themselves and the relationship. They never seem to lose sight of the good memories they have made together. They tend to be positive and optimistic in their outlook. They tend to focus on their potential, rather than shortcomings, and solutions, rather than problems.
Couples get nowhere by arguing and fighting. Learning how to discuss things peaceably helps.
Couples who succeed have a bias for action. When something goes wrong they fix it. When nothing goes wrong they engage in other productive behaviors. They are proactive about their marriages.
Successful couples – young and old – tend to be very playful and young-hearted. They laugh more than cry. They never stop flirting with each other.
In a strong marriage, when the spouses get mad at each other, they don't stay mad for long. They recover quickly and get on with life.
In a good marriage, each spouse puts the relationship or marriage ahead of personal desires or selfish interests. They make sacrifices for the good of the relationship . . . without complaining. The relationship is greater than the sum of the two parts.
Happy couples love without ceasing, taking time to do little things for each other.
Happy couples realize their relationship was there before the children, and will continue after they are gone. If the parents aren't happy, the kids won't be happy -- or healthy.
Happy couples never stop growing as individuals and they never stop growing their relationship.
In a marriage that works, neither spouse shirks responsibility. Each asks what he or she can do to make the marriage better, rather than pointing their finger at their spouse.
Spouses who stay together think highly of their beloved. Each thinks the other is more important to the relationship. And they teat their partner like a beloved, not just another person.
Couples with great relationships are a mutual admiration society.
The very best couples are the very best of friends… throughout life.
Happy marriages are composed of two partners who never stop giving. In fact, they prefer giving to receiving, since they derive much more joy out of giving. To see their partner happy is the greatest possible joy.
In a healthy marriage, each spouse regards the marriage as the greatest single asset in their lives. It is their rock. And they never stop investing in it. It will make them happy and allow them to live longer.
Continue reading on this site to find other relationship truths that can help you to enhance your relationships and find peace, love and happiness. More articles to read . . .
---
Check our flagship relationship eBook out, Relationship Gold, and learn the cutting edge secrets of making a relationship last . . . all findings based on the scientific research on relationships and my 37 years of clinical experience as a Relationship Therapist and Coach.
The Hamon Group, LLC
Hamburg Business Center
2716 Old Rosebud Road
Suite 230
Lexington, KY 40509-8003
richardhamon@gmail.com

Office: 859-264-1175

---
Go to Home Page from Research on Relationships